Writers Omi at Ledig House
Spring Residents – 2016

Christopher Kloeble (Germany, Fiction) March 25 - April 14
Christopher is a German novelist and scriptwriter. He is the recipient of numerous grants and awards, including the Juergen Ponto-Stiftung Prize for "Best Debut" and the ABU Prize for "Best TV Drama," and he has held teaching assignments and residencies in Germany, the U.S., the U.K. and India. His last novel, Almost Everything Very Fast, was published in February 2016 in the U.S., and his new novel will come out in Germany later this year. Kloeble lives in Berlin and New Delhi.



Rachel Cantor (U.S., Fiction) March 25 - April 14
Rachel is the author of the novels Good on Paper and A Highly Unlikely Scenario. Her stories have appeared in numerous anthologies and literary journals, including Paris Review, One Story, Kenyon Review, New England Review, Ninth Letter, Fence, and Antioch Review. She has received fellowships from Writers Omi at Ledig House, the MacDowell Colony, Yaddo, the Millay Colony, Djerassi, and elsewhere. She lives in Brooklyn, where she is finishing another novel.



Joanne Wang (U.S./Translation) March 25 - April 17
Joanne was born in Beijing and studied English literature at Fudan University in Shanghai. She began her career in publishing in New York after earning a MA in history. As a translator and editor, Joanne has had more than twenty Chinese books published in the U.S. She has also worked with independent filmmakers to produce a documentary film about the writer/artist Mu Xin whose writings are her current translation project. Joanne started a literary agency in 2000.



Fikry El Azzouzi (Morocco/Belgium, Fiction/Theatre) March 25 - April 21
Flemish-Moroccan author Fikry debuted in 2010 with the novel Het Schapenfeest (The Feast of the Sheep), the story of eleven-year-old Ayoub, who has to go with this father to help slaughter a sheep for the Feast of the Sacrifice, but devises the most inventive strategies to avoid doing so. Fikry is also a columnist and writes for the theatre. He was awarded the 65th Ark Prize of the Free Word, an award presented for individuality and boldness.



Joshua Furst (U.S., Fiction) March 25 - April 28
Joshua is the author of the novel The Sabotage Café and the story collection Short People. His fiction has been published in numerous periodicals, including The Chicago Tribune, Salon, BOMB and Conjunctions. He is a contributing editor at the Jewish Daily Forward and teaches at Columbia University and The New School.



Susanne Hoebel (U.K./Translation) April 1 - 28
Susanne has been working as a translator of fiction for over twenty-five years, translating works by authors such as Nadine Gordimer, David Guterson, John Updike, William Faulkner, Thomas Wolfe and Graham Swift. Her most recent project is the translation of Claire Vaye Watkin′s novel GoldFameCitrus. She is also one of the judges for the translation prizes of the Heinrich Maria Ledig Rowohlt Stiftung that are awarded each year for translations of works of fiction and poetry into German. Susanne is German and lives mainly in Sussex, England.



Nicola Keegan (U.S., Fiction) April 1 - 28
Born in Ireland, raised in Iowa, Nicola wrote her first novel Swimming in her kitchen in Paris. She's at Omi finishing her second novel based on epigenetics, screwed up families with a dark & drinky past, and what it's like trying to become a popular, well-adjusted American.



Brenda Lozano (Mexico/Fiction) April 1 - 28
Brenda is a novelist and essayist whose work has appeared in several anthologies. She studied Latin American literature, and has had various writing residencies abroad. She edits the Spanish-language fiction in translation section of MAKE literary magazine. Todo nada is her first novel - which is currently being adapted for the cinema - and Cuaderno ideal is her second. In 2015, she was named by Conaculta, Hay Festival and the British Council as "one of the most important Mexican writers under 40." She currently lives and works in Mexico City.



Mayela Gerhardt (Mexico/Germany, Translation) April 8 - 28
Mayela was born in Mexico and grew up in Costa Rica and Germany. She lives in Barcelona and works as a literary translator from English, French and Spanish to German. She has translated works by authors such as Gary Shteyngart, Margo Lanagan, Michel Déon, Gaëlle Josse, and Didier Daeninckx.



Catherine Lacey (U.S., Fiction) April 15 - May 5
Catherine's first novel, Nobody Is Ever Missing, was a finalist for the NYPL's Young Lions Fiction Award, winner of the 2015 Debutlitzer and has been or is being translated into French, Italian, Spanish, Dutch and German. Her second novel is forthcoming in 2017 from Farrar, Straus & Giroux. She has published short fiction and essays in The New York Times, AFAR, Oxford American, McSweeney's Quarterly, Guernica, Granta and elsewhere. She was born in Mississippi and lives in Brooklyn.



Lidia Bravo (Spain, Poetry) April 22 - May 5
Lidia has published two books of poetry, Las Enamoradas and Perder la muerte. She also translated the novel Holy Smoke by Anna and Jane Campion into Spanish. Her work has been included in the collection of essays No sabe andar despacio and in the selection Los mejores poemas de amor desde Quevedo hasta nuestros días.



Bettina Abarbanell (Germany, Translation) April 22 – May 12
After completing her studies of English and French language and literature in Germany and abroad, Bettina worked in the German publishing business for a few years. In 1996 she started off as a freelance translator and got hooked. Her list of authors includes F. Scott Fitzgerald, Charles Jackson, Denis Johnson, Jonathan Franzen, and Rachel Kushner. She has been awarded several prizes, among them the Heinrich-Maria-Ledig-Rowohlt Prize for Literary Translation in 2014.



Nayana Currimbhoy (U.S./India, Fiction/Nonfiction) April 29 ­- May 12
Nayana grew up in India and moved to the United States in the early eighties. She has published three non­fiction books: Indira, a biography of Prime Minister Indira Gandhi; Living In Deserts, a book of cultural geography; and Entrances, a design book. Her most recent work is a novel, Miss Timmins' School for Girls published in the U.S. and India in 2011. Nayana is currently writing her second novel.



Violeta Tauragiene (Lithuania, Translaiton) April 29 - June 3
Violeta earned a Masters degree from Latvian State University in 1966 and a PhD from Vilnius State University in 1982. She worked for Lithuanian TV and as an editor for the magazine Domains of Culture. Violeta is an Associate Professor in the Department of Languages at Vilnius University of Technology. Since 1970 she has translated American, English, French, and Italian authors into Lithuanian. She has been a member of Lithuanian Writers Association since 1994, and a member of Lithuanian Translators Association since 2005.



Arshia Sattar (India, Translation/Nonfiction) May 3 - 22
Arshia has been working with classical Indian texts for over thirty years. She is a translator from Sanskrit to English and a teacher of Indian literatures. She runs the Sangam House International Writers' residency program near Bangalore in southern India, which she founded after her first experience at Omi.



Susanne Kippenberger (Germany, Nonfiction) May 4 - May 26
Susanne studied German literature and American Studies at Tübingen University and Wittenberg University in Springfield, Ohio. She also studied Film Studies at New York University on a Fulbright fellowship. Since 1989, she has been working with the daily paper Der Tagesspiegel in Berlin as one of the editors of the weekend supplement. In 2007 she published her first book Kippenberger: The Artist and his Families (translated into English in 2012), a biography of her artist-brother Martin; followed by a book on the culinary bohème, which she worked on at Ledig House in 2009 and another biography, of Jessica Mitford and her sisters, in 2014.



Paul La Farge (U.S., Fiction) May 6 - 19
Paul is the author of three novels, most recently Luminous Airplanes, and a book of imaginary dreams, The Facts of Winter. He is the recipient of two California Book Awards and the Bard Fiction Prize, as well as fellowships from the John Simon Guggenheim Memorial Foundation, the National Endowment for the Arts, the New York State Council on the Arts, and the Dorothy and Lewis B. Cullman Center for Scholars and Writers at the New York Public Library.


Niloufar Talebi (U.S./U.K./Iran, Translation/Poetry/Theatre) May 6 - June 3
Niloufar is a writer, award-winning translator, and theater artist. Born in London to Iranian parents, she was educated on three continents. Her projects include: Editor/Translator of Belonging: New Poetry by Iranians Around the World (2008), translator of Vis & I (forthcoming 2017), creator/performer of Midnight Approaches (2006), ICARUS/RISE (2007), The Persian Rite of Spring (2010), and librettist of Atash Sorushan (Fire Angels) (2011), The Investment (2014), The Disinherited (2014), The Plentiful Peach (2015), Epiphany (2015). Her work has been published by World Literature Today, Two Lines, Rattapallax, and Poetry International, and commissioned by and presented at Carnegie Hall, Stanford Live, Brooklyn Academy of Music, the Atlanta Symphony Orchestra, and the Kennedy Center for the Performing Arts. She is the recipient of a National Endowment for the Arts 2014 Translation Fellowship.



Edward Gauvin (U.S. Translation/Fiction) May 6 - June 3
Two-time winner of the John Dryden Translation prize, Edward has received fellowships from the NEA, PEN, the CNL, ALTA, and the French Embassy. His books include Georges-Olivier Châteaureynaud's selected stories, A Life on Paper, winner of the Science Fiction & Fantasy Translation Award, and Jean Ferry's The Conductor and Other Tales. His work has been nominated for the French-American Foundation Translation Prize, the Oxford-Weidenfeld Translation Prize, and the Best Translated Book Award. Other publications have appeared in The New York Times, Tin House, Subtropics, Conjunctions, and World Literature Today. In 2010, he was a Fulbright scholar in Brussels, and was recently a resident at the Château de Seneffe.



Laura van den Berg (U.S., Fiction) May 9 - 16
Laura is the author of the novel Find Me and the story collections What the World Will Look Like When All the Water Leaves Us and The Isle of Youth, both finalists for the Frank O'Connor International Short Story Award. Her honors include the Bard Fiction Prize, the Rosenthal Family Foundation Award from the American Academy of Arts and Letters, a Pushcart Prize, and an O. Henry Award.



Lucas Hirsch (Netherlands, Poetry) May 13 - June 3
Lucas is the author of four collections of poems, 'familie gebiedt', 'tastzin', 'Dolhuis' and 'Ontsla me van alles wat ik liefheb'. Hirsch published his poems in Dutch, Belgian and American magazines and performed on stages in The Netherlands, Belgium and the USA. In 2009 and 2012 Lucas was a special guest at The Green Mill Jazz & Poetry Club in Chicago. In 2007, he founded a literary production company called 'Kleine Revolutie Producties,' with which he organizes literary events around Haarlem. Hirsch is working on a fifth book of poetry and his first novel. In September 2013 Lucas became Poet Laureate for Museum De Hallen in Haarlem.
Chika Unigwe (Nigeria, Fiction) May 13 - June 3
Chika is the author of On Black Sisters Street and Night Dancer. She has published fiction in several journals and written opinion pieces for the Guardian, Al Jazeera and the New York Times.



Angie Cruz (US/Dominican Republic, Fiction) May 27 - June 3
Angie is an Assistant Professor of English at the University of Pittsburgh and the author of two novels, Soledad and Let It Rain Coffee, a finalist in 2007 for the International IMPAC Dublin Literary Award. She has published short fiction and essays in magazines and journals, including Callaloo, The New York Times, and South Central Review. She has received numerous grants including NYFA Fellowship, Camargo Fellowship, Yaddo, and The Macdowell Colony. She is one of the founding members of National Book Foundation's Bookup and Editor/Founder of Aster(ix), a literary/arts journal. She is at work on her third novel, Dominicana. 
Writers Omi at Ledig House

Since its founding in 1992, Writers Omi at Ledig House has hosted hundreds of authors and translators, representing more than fifty countries. We welcome published writers and translators of every type of literature. International, cultural and creative exchange is a foundation of our mission, and a wide distribution of national background is an important part of our selection process. 

Guests may select a residency of one week to two months; about ten at a time gather to live and work in a rural setting overlooking the Catskill Mountains. Ledig House provides all meals, and each night a local chef prepares dinner. Daytime is reserved for writing and quiet activities, while evenings are more communal. A program of weekly visits bring guests from the New York publishing community. Noted editors, agents and book scouts are invited to share dinner and conversation on both creative and practical subjects, offering insight into the workings of the publishing industry, and introductions to some of its key professionals. Click here for a list of former guest speakers.

German publisher, Heinrich Maria Ledig-Rowohlt, for whom the program is named, was noted for his passionate commitment to quality in literature. His list of authors included Thomas Wolfe, William Faulkner, Yukio Mishima, Jean-Paul Sartre, Vladimir Nabokov, John Updike, Toni Morrison and Thomas Pynchon.

Writers Omi has hosted hundreds of writers and translators from roughly 50 countries around the world. The colony's strong international emphasis reflects the spirit of cultural exchange that is part of Ledig's enduring legacy.

Notable alumni include:



Joseph O'Neill author of Netherland

, which won the Pen/Faulkner Award

Aleksander Hemon, author of The Question of Bruno, recipient of a "genius grant" from the MacArthur Foundation
Gary Shteyngart, bestselling author of The Russian Debutante's Handbook, Absurdistan, and Super Sad True Love Story
Susan Choi, bestselling author of American Woman and inaugural recipient of the PEN/W.G. Sebald Award.
Goce Smilevski, author of Freud's Sister, which one the European Union Prize for Literature
Jan Brandt, bestselling author of Gegen Die Welt (Against the World) 

Buket Uzuner, international bestselling author of Istanbulians
Ned Beauman, author of Boxer, Beetle, and one of Granta's "40 Writers under 40" 

Colum McCann, author of Let the Great World Spin which won the National Book Award
Kiran Desai, bestselling author of Inheritance of Loss, which won the Man Booker Prize
Mikhail Shishkin, bestselling author of The Taking of Izmail, which won the Russian Booker Prize
Shehan Karunatilaka, author of Chinaman: The Legend of Pradeep Matthew, which one the Commonwealth Prize 


Listen to Australian writer Lee Tulloch's radio interview, conducted live from Ledig House on May 5, 2009.





Translation Lab

In early November, Writers Omi hosts an annual Translation Lab, in which 4 English language translators are invited to a fully funded residency to work alongside the writers whose work they translate.




The focused residency provides an integral stage of refinement, allowing translators to dialogue with the writers about text-specific questions. Following in the tradition of the Writers Omi residency as started by Heinrich Maria Ledig-Rowohlt, the Translation Lab emphasizes translation as a means towards cultural exchange. It serves as an essential community builder for English language translators who are working to increase the amount of international literature available to American readers, as it is currently estimated that less than three percent of all books published in the United States are translated works.




The residency is a rare and unique opportunity for writers and their translators to work together, considering that most writers never meet their translators in person. All text-based projects -- fiction, nonfiction, theater, film, poetry, etc. -- are eligible. The residencies are fully funded, including travel, room and board, meals, and workspaces and are made possible in part by Amazon.com.

 
Applications for 2017 must be received by October 20, 2016.

2017 Sessions:
Spring: March 24 - June 2
Fall: September 8 - November 3

How to Apply:
All applications must be submitted electronically.
All notifications will be provided electronically by January 15, 2017.
Questions may be directed to: dwgibson@artomi.org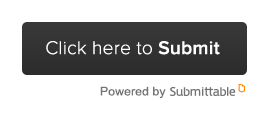 Translation Lab, Fall 2016 
Residency Dates: November 9-20, 2016*
Deadline: July 15, 2016

Writers Omi at Ledig House, a part of Omi International Arts Center, has been awarded a grant from Amazon.com to fund Translation Lab 2016, a 12-day special, intensive residency for four collaborating writer-translator teams in the fall of 2016.

Writers Omi will host four English language translators at the Omi International Arts Center for 12 days. These translators will be invited along with the writers whose work is being translated. All text-based projects—fiction, nonfiction, theater, film, poetry, etc.—are eligible.

This focused residency will provide an integral stage of refinement, allowing translators to dialogue with the writers about text-specific questions. It will also serve as an essential community-builder for English-language translators who are working to increase the amount of international literature available to American readers.

Details
The dates for Translation Lab 2015 are November 9-20, 2016.
Writers Omi will be accepting proposals for participation until July 15, 2016.

*Please note: accepted applicants must be available for the duration of the Translation Lab (November 10-21, 2015). Late arrivals and early departures are not possible. Please do not submit a proposal unless both parties involved (translator and writer) are available for all dates.

All residencies are fully funded, including airfare and local transport from New York City to the Omi International Arts Center in Ghent, NY.

How to Apply
Translators, writers, editors, or agents can submit proposals. Each proposal should be no more than three pages in length and provide the following information:


Brief biographical sketches for the translator and writer associated with each project 
Publishing status for proposed projects (projects that do not yet have a publisher are still eligible)
A description of the proposed project 
Contact information (physical address, email, and phone) 

Proposals should be submitted only once availability for residency participation of the translator and writer has been confirmed.

All proposals and inquiries should be sent directly to DW Gibson, director or Writers Omi at Ledig House at: dwgibson@artomi.org. 
Writers Omi Spring Reading and BBQ

Saturday, May 14, 5 PM
At the Benenson Visitors Center

Join distinguished writers, translators, and poets in residence at Writers Omi this spring for a night of one-of-a-kind readings by international voices. Following the event, Omi invites visitors to join the writers for a barbecue feast and reception, for which donations are appreciated. The reading is free and open to the public.

 


Accomodations

Omi International Arts Center is located two and a half hours north of New York City in the historic Hudson River Valley. Named for a neighboring village, Omi is close to the small town of Ghent, New York, as well as Albany and Hudson, which offer train connections only thirty minutes away.


The facilities, situated on three hundred acres of open land, include a large two-story barn with indoor studios; contemporary residence buildings designed with a vernacular reference to local barns, surrounded by abundant perennial beds, expansive lawns dotted with fruit trees, adjacent to The Fields Sculpture Park.


A Federal Period farm house serves as a gathering center, providing a full kitchen, television room and library; while the front porch overlooks rolling hills and the majestic outline of the Catskill Range. A swimming pool, bicycles, WiFi access and several state of the art computers are available on the premises.


Columbia County, and the nearby Berkshire Mountains, are popular destinations because of their historical, natural and cultural riches. From bird sanctuaries to modern dance, presidential mansions to farmer's markets, the environs offer a singular blend of rural quiet and cultural stimulation. Staff and friends in the neighborhood are often available for excursions of interest to residents. The local library has a modest collection, but is a member of the Mid-Hudson group, calling on the resources of libraries within much of eastern New York.

Links to useful websites in the area:

Columbia County Tourism
Discover the Berkshires
Greene County Tourism
Dutchess County Tourism
Rural Intelligence

Writers Omi at Ledig House is a proud member of the freeDimensional Network. For more information on freeDimensional, click here.


Writers Omi at Ledig House is proud to form a exchange partnership with Het Beschrijf in Belgium.
Program Board:

Esther Allen
Dorthe Binkert
Dominique Bourgois
Bill Clegg
Chandler Crawford
Nayana Currimbhoy
Nicholas Ellison
Barbara Epler
Inge Feltrinelli
Alexander Fest
Gary Fisketjon
Carol Frederick
Karin Graf
Francis Greenburger, Chair & Founder



Nikolaus Hansen, Co-Chair
Beena Kamlani
David Knowles
Agnes Krup
Antje Landshoff-Ellermann
Jeffrey Lependorf
Carol Mann
Viktor Niemann
Marleen Reimer
Daniel Slager
Thomas Überhoff
Barbara Tolley, Co-Chair
Luciana Villas-Boas
Sally Wofford-Girand

Advisory Board:

Edward J. Acton
T.D. Allman
Sara Bershtel
Anna Bourgeois
Oliver Bourgeois
George Cockcroft
Ariane Fink
Chris Loken
Jack Macrae
Emily Mann
Michael Naumann
Nenad Popovich
Ulla Rowohlt
Betsy von Furstenberg Reynolds
Sir George Weidenfeld
DW Gibson is the author of The Edge Becomes the Center: An Oral History of Gentrification in the Twenty-First Century (winner of the 2015 Brooklyn Eagle Literary Prize) and Not Working: People Talk About Losing a Job and Finding Their Way in Today's Changing Economy. He shared a National Magazine Award for his work on "This Is the Story of One Block in Bed-Stuy, Brooklyn" (New York Magazine.) His work has also appeared in Harper's, The New York Times, The Washington Post, The Nation, The Village Voice, The Caravan, and he has been a contributor to NPR's All Things Considered.